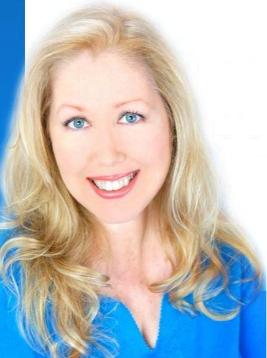 Clients
Just a few of Claire's national clients include Sleep Star Apps, MI Swaco, Microsoft, InLi, Builders Square, National Photographic Labs, PNRI, Sirius Satellite Radio, Allied Bank, From the Heart Productions, Westwood One, Mobility Technologies, Uncle Ben's Rice, ArchImage, Partners In Training, Safety Shorts, Cable Health Network, Wisdom Network, Life Balance Media, Telecommunication Headset Experts, Dairy Queen, and many others.
Claire Papin &
Lighted Paths Productions
As the voice over artist and studio producer for Lighted Paths Productions, Claire Papin offers affordable spoken word audio in her state-of-the-art digital recording studio for clients worldwide. She can record, voice, and edit, your written word into professional audio for apps, e-Learning modules & corporate training, audio books, film narration, multimedia projects, animation, podcast interviews, on-hold / IVR messaging, and more.
In addition to her visionary audio production and voice-over talents, Claire has worked professionally as an on-camera talent in film & TV, and radio broadcaster, for nearly 30 years. She can be remembered for her ground breaking work as a host and producer on Wisdom Radio's "Wisdom Today," and on "It's All Good" for Lime Radio; both of which aired coast to coast in the U.S. and Canada on Sirius Satellite Radio. Claire has also been a highly revered traffic, news & weather anchor, and producer, for top radio stations in Houston, TX for many years.
Her passion for the transformative affects of documentary films led her to write and produce "Global Kindness," which aired on Wisdom TV; as well as lending her voice on numerous narration projects for documentary films and audio books. Claire's production of the audio book Soulstream: The Mancer Epic is an International best seller, and her story consulting on the award winning documentary feature film Elephants in Motion can now be seen on Amazon Prime, as well as other multimedia platforms.
As a radio host and producer, Claire offers a fresh, new kind of talk radio, tackling important issues with wit, style, humor, and warmth; bringing provocative, practical, no-nonsense interviews with some of the greatest luminaries of our time. She has conducted hundreds of interviews; to hear a few of her favorites visit her Radio Archive site by clicking here. You can tune-in to Claire's newly launched show, Lighted Paths Radio, live or archived on Blogtalk Radio.
Writing is another medium that Claire enjoys. She is the author of "Mary's Miracles and Messages," is a contributing author to the books "When Ego Dies" and "Angel Tales;" and for nearly 6 years was a columnist for Indigo Sun Magazine with her widely acclaimed Joyful Earth Partnership articles on eco-friendly living.
Outside of her passion for creating visionary audio, Claire enjoys singing, yoga, hiking, biking, meditation, baking, and spending time with her family, friends, and kitten Sweet Girl.