Voice Over and Audio Production Services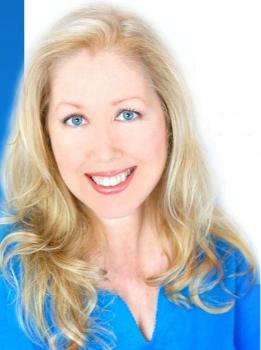 Voice Over & Audio
Production Services

Every attention to detail and the highest quality recording, voicing, editing, mixing, and mastering, are delivered with skilled engineering and caring creative support.

Claire Papin is a highly skilled voice over artist, and well trained actress, with over 20 years of experience ranging from voice overs, film, TV, and theater, to radio and production!

Claire encompasses a large variety of styles, character voices and dialects. She works out of her state-of-the-art digital studio covering an extensive array of narrations for e-learning modules, documentaries, corporate training, and audio books, as well as voice overs for animation and commercials, interviews for podcasts, telephony, and anything else that may require a voice!

Learn more about Claire here
Services

Claire uses her many years of audio expertise to assist you in what ever your recording needs may be; she can:

Narrate Audio Books, e-Learning Modules, Corporate Trainings, Documentaries, and Multimedia Projects


Record On-Hold / IVR Messaging, and Voice Mail Greetings


Perform Voice Characterizations for Animation, Video Games, and Children's Audio Books


Voice Radio & TV Commercials and Web Promos


Narrate Guided Museum and Walking Tours


Produce and Host Custom Interviews as Podcasts for Websites, ITunes, YouTube, etc



Convert Your Written Content into Audio for Blogs, Articles, Social Media, Web Greetings, and Fully Produced Guided Meditations

Additional Services

If you are a speaker, coach, teacher, author, or trainer interested in distributing your message via audio, Claire will set up a consultation to assess your aims and needs; then formulate a package of services to execute your vision, and introduce it to the world.

Fine tuning, editing, and scripting of your content is available, as well as assistance in media consulting and marketing ideas to help promote your projects. Claire also offers coaching for her clients who wish to polish their presentation skills for both audio and on-camera productions. She can help you to:
Design and Produce Your Own Radio Talk Show or Podcast


Polish Your Public Speaking Skills for Video, Audio, and Live Presentations


Coach and Prepare You for Interviews on Leading Talk Shows



Generate Publicity and Interviews with Media Professionals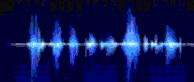 Production
Claire is based in Houston, and is available anywhere in the world via Skype and phone patch. She can self direct or welcomes your direction via her studio's digital phone patch at no extra charge. Her cold-reading skills are superb, and her voice has a warmth and personability that makes her the first choice of clients time and time again.

Delivery of Your Project

FTP and email delivery of many file types (MP3, wav, aiff, etc.) are available with a 24-hour turnaround for shorter productions. If you prefer CD, delivery is $10 plus shipping.

Pricing

Rather than posting prices for each type of narration (script length, type of broadcast market, production work, etc.), it helps to initially communicate by email to learn exactly what you need and give the best pricing possible.

Affordable rates are negotiated specifically for your project. Depending on the type of project, rates are per hour, per unit, or per project, and include studio time and full production.

Contact Claire today for more information, or to discuss the specifics of your upcoming project and receive a free quote.

Be sure to mention:
Script (Can you send a sample of the script?)

Length (What is the word count of your script or book? If you don't know, Claire can calculate it for you.)

Artistic Direction (What style of performance and tone do you want?)

Production Services (Do you need voice over only, or are you looking for a finished product with music and/or effects?)

Turnaround (How soon do you need the finished recording delivered to you?)

Budget (How much can you invest in this voice over recording?)